Why Catholic Schools? 
A High Quality Education
Catholic schools have shown unparalleled success in educating children, promoting a lifelong commitment to faith and virtue, and encouraging civic engagement. While government leaders look frantically for programs and initiatives to improve education in America, Catholic schools maintain their track record of serving children and families admirably well, closing the achievement gap for poor and minority students, and doing so at a fraction of the cost of public schools.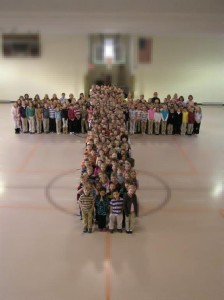 Research shows:
Catholic schools are good for the community. 
Catholic schools tend to operate as communities rather than bureaucracies, which links to higher levels of teacher commitment, student engagement, and student achievement (Marks, 2009).
The Catholic school climate, mission, and purpose positively impact student achievement and attendance (Bryk, Lee, & Holland, 1993).
A faith-based orientation builds coherence and integration of schools and school community (Bryk, Lee, & Holland, 1993).
Over and over again, research indicates that Catholic school students are academically successful and positive contributors to society.
Catholic schools help students achieve academically. 
In Catholic schools, the student achievement gap is smaller than in public schools(Jeynes, 2007; Marks & Lee, 1989).
In Catholic schools, overall academic achievement is higher (Coleman, Hoffer, & Kilgore, 1982; Sander, 1996).
In Catholic schools, student math scores improve between sophomore and senior years (Carbonaro, & Covay, 2010).
Latino and African American students in Catholic schools are more likely to graduate from high school and college (Grogger & Neal, 2000).
Students with multiple disadvantages benefit most from Catholic schools (Greeley, 1982; Evans & Schwab, 1995; Neal, 1997).
The poorer and more at-risk a student is, the greater the relative achievement gains in Catholic schools (York, 1996).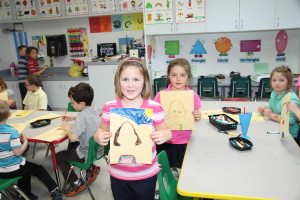 Catholic schools help build a better society. 
Graduates of Catholic High schools are more likely to vote (Dee, 2005).
Graduates of Catholic High schools are more likely to earn higher wages (Neal, 1997).
Catholic schools tend to produce graduates who are more civically engaged, more tolerant of diverse views, and more committed to service as adults (Campbell, 2001; Wolf, Greene, Kleitz, & Thalhammer, 2001).
When a Catholic school closes, neighborhood disorder increases (Brinig, Garnett, 2009).
Why St. Joseph Catholic School?
Our students consistently score in the 90% on standardized testing.
Our students, on average, represent 50% of the Top Ten at St. Johns High School yet we comprise only 20% of the total student population.
Our entire teaching staff are highly qualified, State certified Teachers and Administrators.
Our average class size is 20 students.
For the 2014-15 school year, St. Joseph School was one of only two schools in the Diocese of Lansing who were ranked in the top five language arts and math in NWEA testing. See full letter acknowledging this achievement here.